HISTORY
The Vacation Station was established in Sault Ste. Marie in 1977. It is currently located in the Station Mall, where it has been for the past 30 years.
In 2006 we opened our Wholesale division. This enables us to provide our unique Ski Vacations, Cycle tours, and Walking to the travel agency community as well as to the general public.
The Vacation Station has Canada's largest international ski, cycle, and walking tour program!
THE VACATION STATION & THE ENVIRONMENT
The retail travel industry occupies an unenviable position due to the environmental footprint of its suppliers, such as airlines, buses and cruise ships. While we can have little impact on these activities, we can take steps to minimise our own company impact.
To erase our CO2 footprint The Vacation Station has purchased 1 hectare of sustainable Radiata Pine forest !!
Fact: Trees absorb carbon dioxide, one of the main Greenhouse gases. They convert it to wood, through photosynthesis.
A hectare of radiata absorbs between 20 and 25 tonne of carbon per hectare annually. Although some carbon is released during the harvesting and processing of forests there is a positive net absorption of carbon.
Radiata Pine
Our hectare is part of a larger 250 hectare forest, planted in1996. These trees are now almost 22m tall, and expected to reach 33m at age 30, when they will be felled and the land replanted.This hectare will produce approx. 750 cubic metres of framing and furniture lumber.
Fact: One cubic metre of wood contains approx. 250kg of carbon. Therefore, over the 30 year lifespan of our hectare of trees, they will sequester 187.5 tonnes of carbon out of the atmosphere!!
Fact: Our plantation is recognized as a Kyoto-qualifying forest (sustainable forests planted after 1990).
Fact: The activities of The Vacation Station are carbon positive.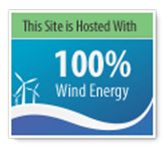 PERSONNEL
The Vacation Station is staffed by fully trained personnel with over 100 years cumulative experience providing quality service in both the leisure and corporate travel industry. Our staff have travelled to over 100 countries, to all corners of the globe.
Spencer Voorend – IT, Sales
Leda Voorend – Sales
Lionella Pontoni – Manager, Sales
Debbie St Pierre – Sales
aa
AFFILIATIONS
The Vacation Station is an incorporated company with offices in Sault Ste. Marie, Ontario, Canada. We are an independently owned Tour Wholesaler and Travel Agency, holding membership of:
ENSEMBLE TRAVEL – Agency consortium with over 1000 members across North America.
IATA – International Air Transport Association.
TICO – Travel Industry Council of Ontario
NOTE: We have no affiliation whatsoever with The Vacation Station membership club located in South Carolina, USA.
CONTACT
Sault Ste. Marie – Telephone:  705-949-1710   or    888-297-4786
Fax: 705-949-1757
Address: Station Mall, 293 Bay St., Sault Ste Marie, P6A 1X3
Email:   [email protected]
HOURS
Monday to Friday: 9:30 am. to 5:30 pm.
Saturday: by appointment
REFERENCES
For groups or individuals considering reserving trips with The Vacation Station, we would be pleased to provide references from organisations who have used our services in the past.
Some of these include:
Ski Canada Magazine
Good Life Management Group, Toronto ON
Skibees, Collingwood, ON
Love To Ski Club, ON
RA Ski Club, Ottawa, ON
Bluewater Ski Club, Sarnia, ON
Viking Ski Club, South Bend, IN
North Toronto Ski Club, Toronto, ON
Voyageurs Ski Club, Toronto, ON
Club Ski30, Halifax, NS
Alpha Omega Society, ON
Cedar Springs Ski Club, Burlington, ON
High Park Ski Club, Toronto, ON
PROTECTION OF CLIENTS FUNDS
The Vacation Station is registered with the Travel Industry Council of Ontario, which provides insolvency protection to all funds of persons booking travel through our office.
Tico Retail Registration  # 02429845
Tico Wholesaler Registration  # 50014846